India vs Australia WTC Final: Another shot at elusive Test crown for Team India | Cricket News
India continues their quest for the World Test Championship title but Australia will face a tough challenge at The Oval
'Battle royal', 'ultimate Test', 'final frontier' are some of the phrases coined to describe every India-Australia Test series since the turn of the century.
There is a reason for this. At a time when the board has unapologetically reduced the number of Tests they wish to stage in their home season to save money, India and Australia, apart from England, are the only teams to play a series of four or more Tests against each other. .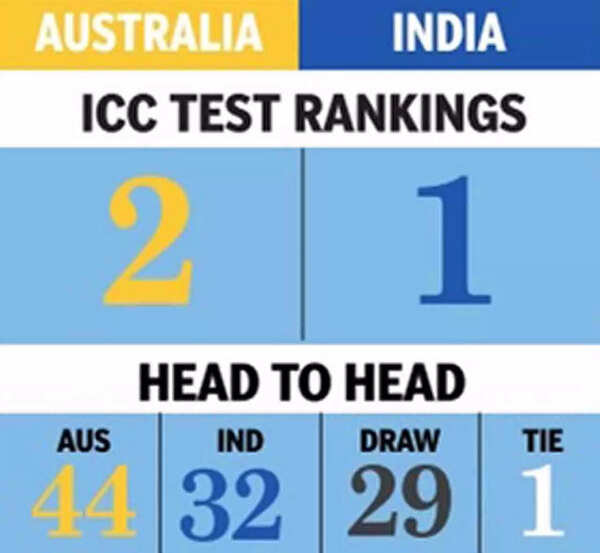 India's last series victory Down Under in 2020-2021, at the height of the Covid-19 pandemic, propelled Australia to make their next Border-Gavaskar Trophy in Australia, in 2024-2025, a five Test affair.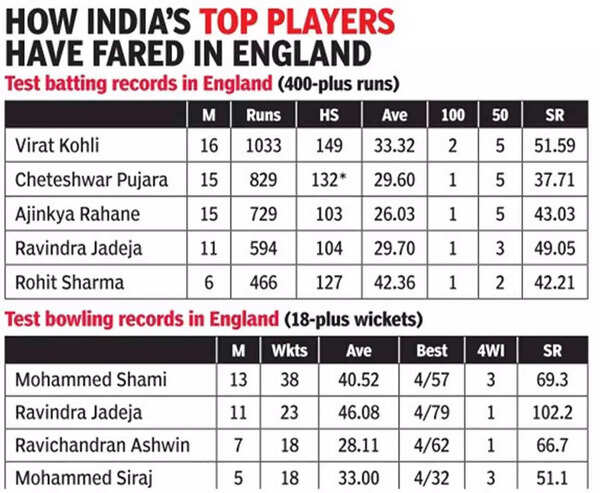 Rishabh Pant's fireworks at the Gabba appear to have had a similar effect to the magical VVS Laxman 281 at Eden in 2000-01. It was the last three-game Test series between the two teams, as a hastily concocted two-match series in 2010-11 was played only to help India maintain their top ranking and help broadcasters take advantage of a relatively free calendar.
Amid this backdrop, and with the future of Test cricket at stake, especially in the wake of the burgeoning T20 leagues across the world, cup-starved India and an undercooked, Ashes-obsessed Australia will battle for the sacred mace, World Test Championship Final at the Oval from Wednesday . India may have won the last four series 2-1, including two home and two away, but when it comes to one-off contests, such as the grand finals, the Aussies have historically ruled the situation. Of the seven ICC finals they have participated in this century, they have won six.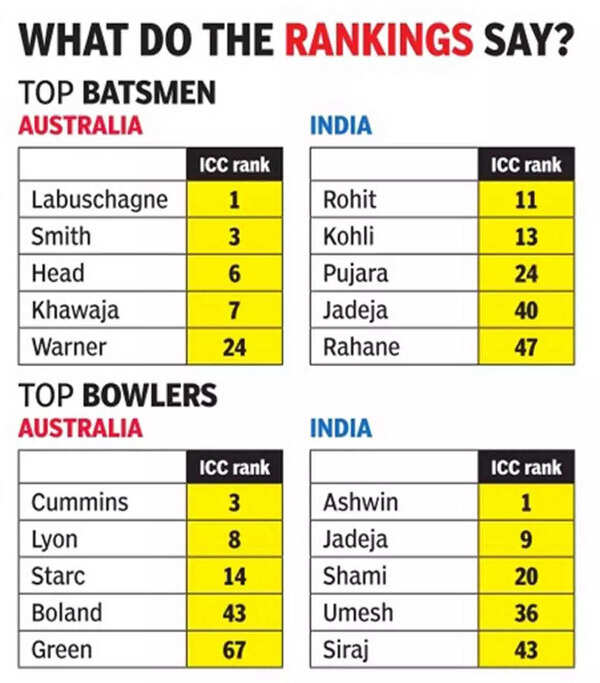 Their one loss came in the T20 World Cup title clash against England in Barbados in 2010. India's record is 3-4, their last win came in the Champions Cup in 2013 vs England in Birmingham. This global trophy will earn this team great pedigree and respect.
For that, India needs to tick a few boxes. They will be grateful for that Josh HazlewoodSide strain would keep him out of action during seamer bowls at Glenn McGrath's famous channel that challenged the batter's defense. But Mitchell Starc and the captain are fresh Pat CumminsThe diligent and sharp Scott Boland Cameron GreenThe Aussies have an arsenal of pace and variety on the tough, grassy Oval to trouble India's top order, who have arrived in England on a posh IPL cricket diet.

Don't rule out off-spinner Nathan Lyon, though. The most successful bowlers against India were able to offer control in the first half and be an attacking force when the field weakened.
India's top-order job is to marry talent with patience with new balls. War horse template No. Their 3rd Cheteshwar Pujara, with rich county experience for Sussex, can work in British conditions. If India can score 350 hits first, it's their skilled pace trio Mohammad ShamiMohammed Siraj and Umesh Yadav can make life a challenge for Australians. Shardul Thakurmeanwhile, is expected to play the role of allrounder along with left arm spinner Ravindra Jadeja.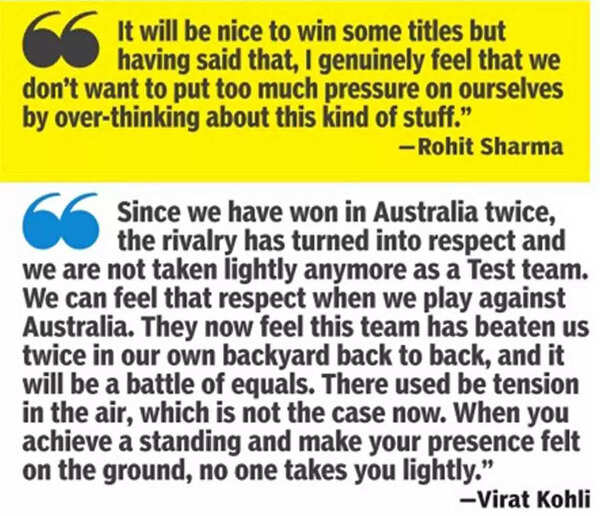 India needs to ignore emotions and reputations and past records of certain players and choose the best combination to get five days of success, keeping in mind the erratic weather of England.
R Ashwin's off-spinner record against Australia and against lefties will be a big tease.
He has had good success against their mid-tier giants Steve Smith and Marnus Labuschagne as well, but two spinners at the Oval in June may not be where the team needs to be. It was a mistake that haunted them in a damp Southampton in the last WTC final vs New Zealand.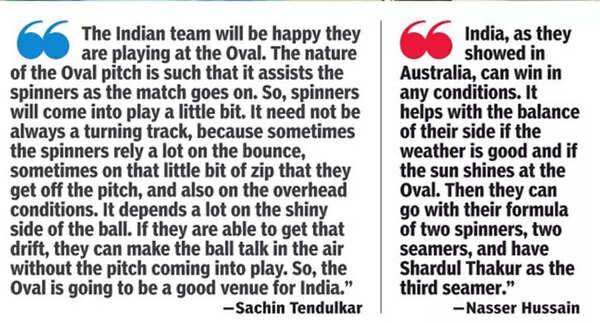 India captain Rohit Sharma was not committed to a pre-match presser when asked about the possibility of Ashwin featuring in the line-up. "I'm not saying that Ashwin won't play," said Rohit, before adding, "We will wait until tomorrow because one thing I saw here, the pitch actually changes a bit day by day. The message for the players is clear. All 15 Players have to be ready to play."
1/11
WTC final: Will India break ICC trophy drought?
!(function(f, b, e, v, n, t, s) {
function loadFBEvents(isFBCampaignActive) {
if (!isFBCampaignActive) {
return;
}
(function(f, b, e, v, n, t, s) {
if (f.fbq) return;
n = f.fbq = function() {
n.callMethod ? n.callMethod(…arguments) : n.queue.push(arguments);
};
if (!f._fbq) f._fbq = n;
n.push = n;
n.loaded = !0;
n.version = '2.0';
n.queue = [];
t = b.createElement(e);
t.async = !0;
t.defer = !0;
t.src = v;
s = b.getElementsByTagName(e)[0];
s.parentNode.insertBefore(t, s);
})(f, b, e, ' n, t, s);
fbq('init', '593671331875494');
fbq('track', 'PageView');
};
function loadGtagEvents(isGoogleCampaignActive) {
if (!isGoogleCampaignActive) {
return;
}
var id = document.getElementById('toi-plus-google-campaign');
if (id) {
return;
}
(function(f, b, e, v, n, t, s) {
t = b.createElement(e);
t.async = !0;
t.defer = !0;
t.src = v;
t.id = 'toi-plus-google-campaign';
s = b.getElementsByTagName(e)[0];
s.parentNode.insertBefore(t, s);
})(f, b, e, ' n, t, s);
};
window.TimesApps = window.TimesApps || {};
var TimesApps = window.TimesApps;
TimesApps.toiPlusEvents = function(config) {
var isConfigAvailable = "toiplus_site_settings" in f && "isFBCampaignActive" in f.toiplus_site_settings && "isGoogleCampaignActive" in f.toiplus_site_settings;
var isPrimeUser = window.isPrime;
if (isConfigAvailable && !isPrimeUser) {
loadGtagEvents(f.toiplus_site_settings.isGoogleCampaignActive);
loadFBEvents(f.toiplus_site_settings.isFBCampaignActive);
} else {
var JarvisUrl="
window.getFromClient(JarvisUrl, function(config){
if (config) {
loadGtagEvents(config?.isGoogleCampaignActive);
loadFBEvents(config?.isFBCampaignActive);
}
})
}
};
})(
window,
document,
'script',
);