Rohit Sharma marks 50th Test in biggest red-ball game | Cricket News
Despite morning media commitments, as it did at 9.15am London time at the Oval on Tuesday, another thing Rohit Sharma loves to hate is the word "talented". It is used loosely to describe his playing in his formative years. "I hate that word. Because it means you're just talented and you don't have to work for something," he said in 2018.
Rohit is very talented when it comes to early long picking. Hence, on occasion, in the sporadic appearances he made in Test cricket, his sacking gave the impression that he was not into the game of Test cricket enough. Caught in the middle, caught in the middle, caught in deep cover, caught in the middle of the wicket after a glorious 20s and 30s. It added to the frustration of fans and helped his critics sharpen their knives.
As Rohit prepares to lead India in the WTC final in what will be his 50th Test, it was curious to hear him use the word "grind" to find success in England. "England, in general, is a pretty challenging state for batters, but as long as you're prepared to hit a good shot, you can be successful," he told the broadcaster during the event.
The British are kind and cruel to Rohit. His awkward strike against Moeen Ali, while set up, opened the door for an England comeback at Southampton in the third Test, when India led the 2014 Test series 1-0 after Ishant Sharma's 7-74 and Ajinkya Rahane's resounding win at Lord's. He was dropped from the 2018 Test series after having great white ball feet, where he earned multiple belts in T20Is and ODIs.
1/11
WTC India vs Australia Final: Players to watch out for
In the 2019 World Cup, he hit a record five hundred and scored 648 runs in India's run to the semifinals. Three of those hundreds came against quality seamed bowling attacks from South Africa, England and Pakistan.
In the 2013 Champions Cup, his solid opening performance with player of the tournament Shikhar Dhawan formed the foundation of India's title win.
In the 2021 Test series, his 83 at Lord's and his 127 at the Oval are striking clinics in curbing one's natural instincts and playing close to the body. He scored 432 runs in England's five Tests that summer including the previous WTC final vs New Zealand at Southampton.
1/11
WTC Finals: India's batting power against Australia's speed attack
Like MS Dhoni, who gave a middling ODI career in 2013 by getting him open, Virat Kohli and Ravi Shastri's decision to open with Rohit in a Test at home vs South Africa four years ago sparked a comeback. In the 22 Tests he has opened in the two WTC cycles, Rohit has scored 1794 runs at 52.76.
Therefore, playing his 50th Test was an accomplishment even he wasn't sure he could achieve, thanks to inconsistent early returns.
Rohit knows apart from giving a solid start he is also shouldering the burden of winning a global event for India, something fans demand as their right and something that people thought would come with only a change of guard from Kohli to Rohit thanks to his success for Mumbai Indians in IPL .
1/13
India is on its way to the WTC Finals against Australia
"Whether it's me or someone else, even the people before, their role is to take Indian cricket forward and win as many matches as possible, as many championships as possible. For me too, it will be the same. I want to win matches, win championships. That's what you are for. playing," said Rohit when asked about the kind of legacy he wants to leave as captain.
"It would be nice if I could win a championship or two when I decide to move on from this job."
If one or two of those happen in a WTC or ODI World Cup final, or both, his legacy as captain will outweigh his legacy as a batsman.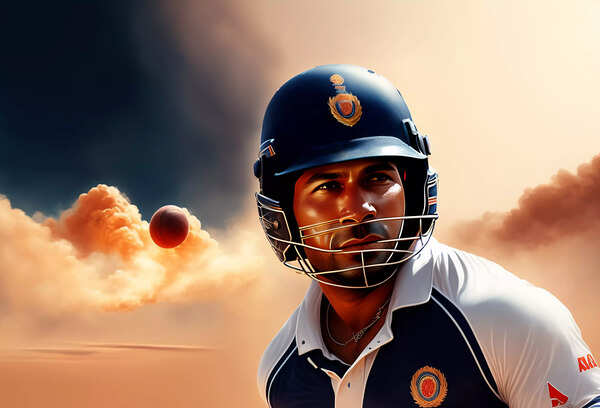 !(function(f, b, e, v, n, t, s) {
function loadFBEvents(isFBCampaignActive) {
if (!isFBCampaignActive) {
return;
}
(function(f, b, e, v, n, t, s) {
if (f.fbq) return;
n = f.fbq = function() {
n.callMethod ? n.callMethod(…arguments) : n.queue.push(arguments);
};
if (!f._fbq) f._fbq = n;
n.push = n;
n.loaded = !0;
n.version = '2.0';
n.queue = [];
t = b.createElement(e);
t.async = !0;
t.defer = !0;
t.src = v;
s = b.getElementsByTagName(e)[0];
s.parentNode.insertBefore(t, s);
})(f, b, e, ' n, t, s);
fbq('init', '593671331875494');
fbq('track', 'PageView');
};
function loadGtagEvents(isGoogleCampaignActive) {
if (!isGoogleCampaignActive) {
return;
}
var id = document.getElementById('toi-plus-google-campaign');
if (id) {
return;
}
(function(f, b, e, v, n, t, s) {
t = b.createElement(e);
t.async = !0;
t.defer = !0;
t.src = v;
t.id = 'toi-plus-google-campaign';
s = b.getElementsByTagName(e)[0];
s.parentNode.insertBefore(t, s);
})(f, b, e, ' n, t, s);
};
window.TimesApps = window.TimesApps || {};
var TimesApps = window.TimesApps;
TimesApps.toiPlusEvents = function(config) {
var isConfigAvailable = "toiplus_site_settings" in f && "isFBCampaignActive" in f.toiplus_site_settings && "isGoogleCampaignActive" in f.toiplus_site_settings;
var isPrimeUser = window.isPrime;
if (isConfigAvailable && !isPrimeUser) {
loadGtagEvents(f.toiplus_site_settings.isGoogleCampaignActive);
loadFBEvents(f.toiplus_site_settings.isFBCampaignActive);
} else {
var JarvisUrl="
window.getFromClient(JarvisUrl, function(config){
if (config) {
loadGtagEvents(config?.isGoogleCampaignActive);
loadFBEvents(config?.isFBCampaignActive);
}
})
}
};
})(
window,
document,
'script',
);