Sharon Stone's Basic Instinct Gets a Comic Book Adaptation
Sumerian Comics has announced a collaboration with Cuban illustrator Vanesa R. Del Rey on a new comic book series inspired by Paul Verhoeven's 1992 thriller, Basic Instinct.
As per Deadline, after Sumerian acquired the rights to adapt the film through Creative Licensing Corporation, the publisher sought to continue the tantalizing narrative that once gripped global audiences. The new comic series is inspired by the movie's "Icepick Murders" and will follow an anonymous artist who creates works based on famous killings. On the opening night of their new exhibition, a security guard is murdered, thrusting the art director into an investigation that leads him to question his own involvement.
RELATED: Spider-Boy Meets Daredevil in Marvel's New Comics This Week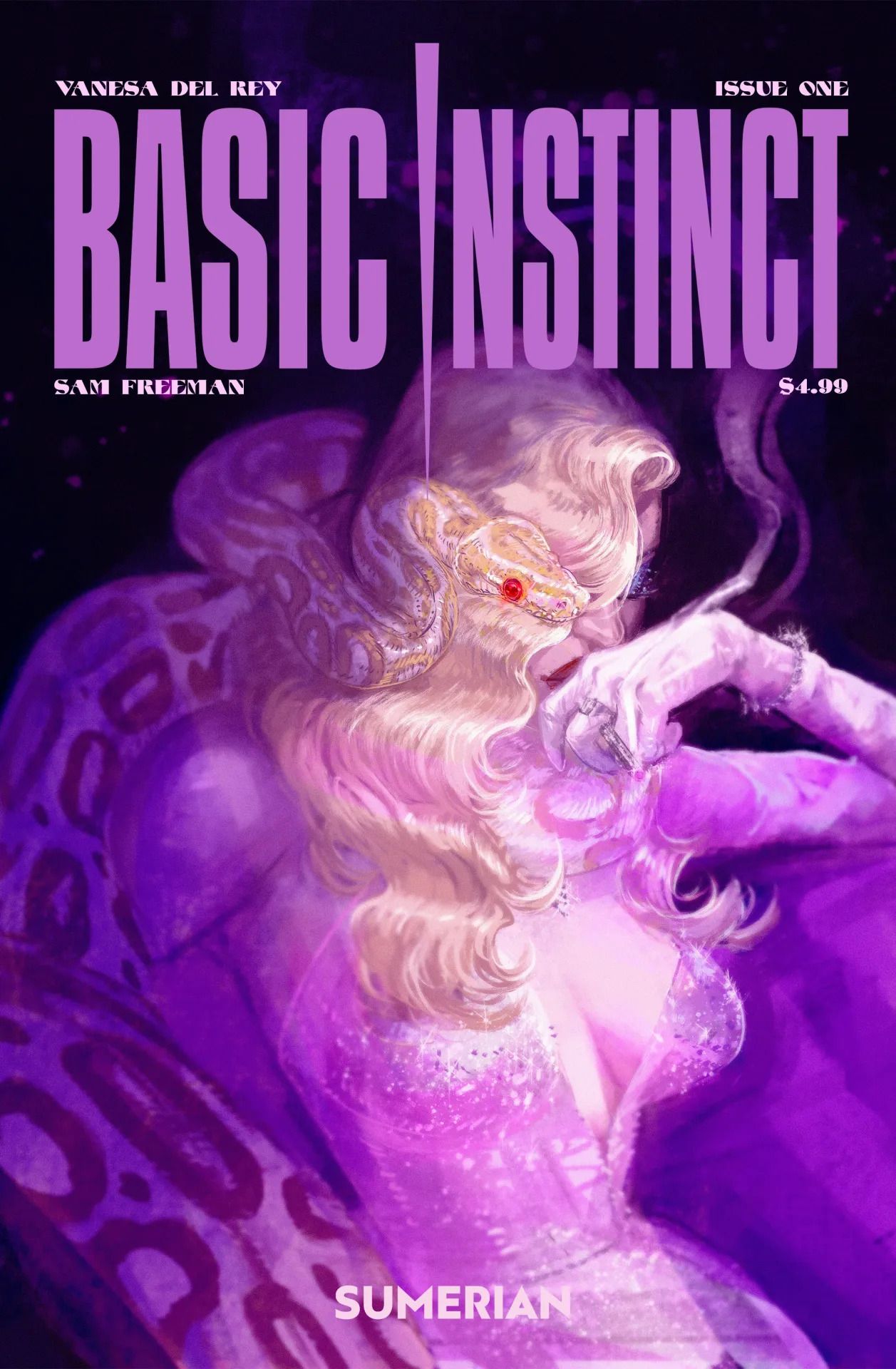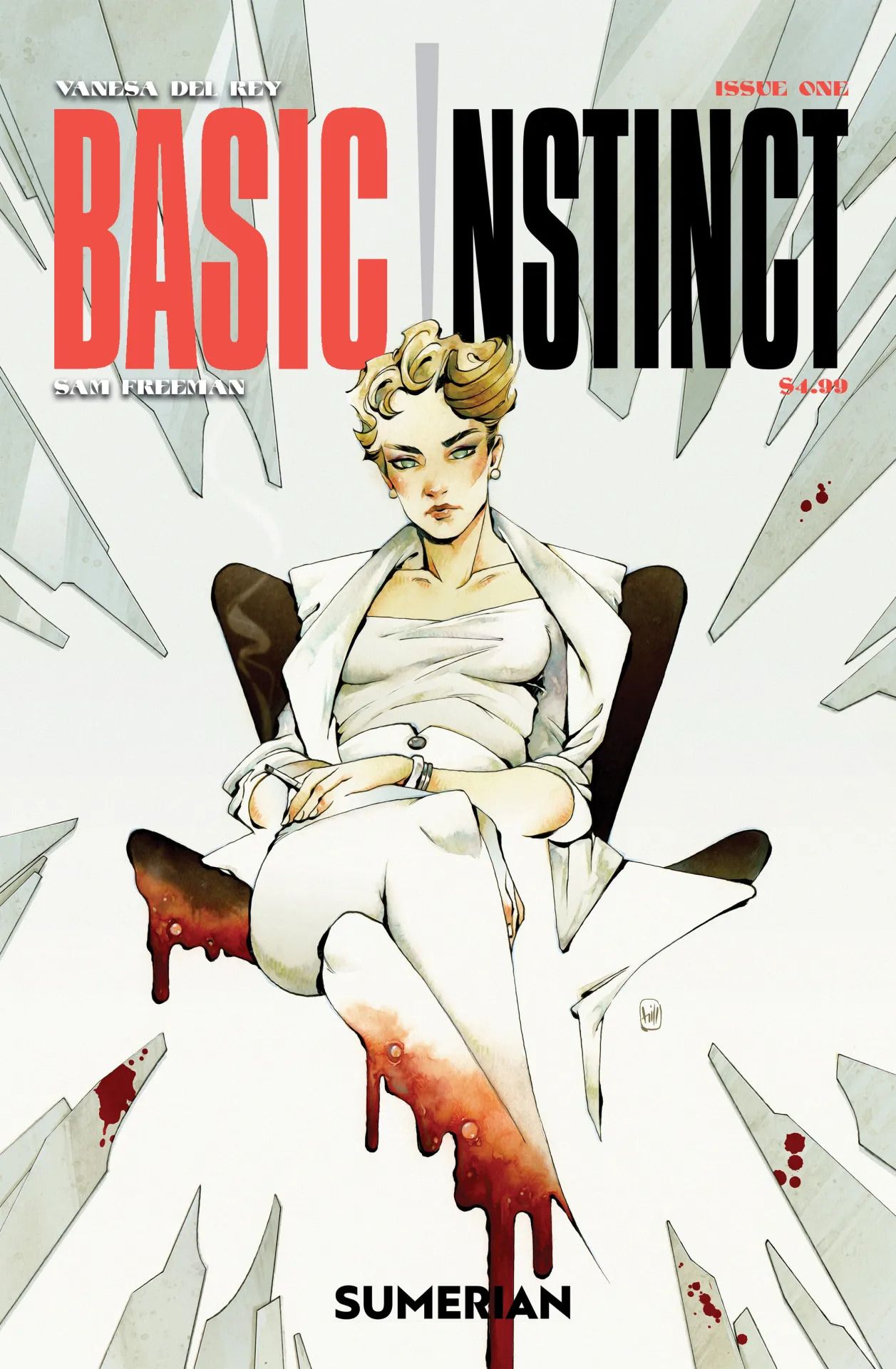 Basic Instinct, a neo-noir erotic thriller, was both controversial and a box office hit. Grossing $352 million worldwide, it also managed to bag two Oscar nominations. The film's plot follows the investigation of a murder, where the prime suspect is the enigmatic writer, Catherine Tramell, played by Sharon Stone. Michael Douglas co-starred as the detective entangled in a passionate relationship with Tramell.
Del Rey, an Eisner-nominated artist known for her work on titles such as Scarlet Witch and Daredevil Annual (2016) for Marvel Comics, will be teaming up with writer Sam Freeman and colorist Keyla Valerio. Contributing to the covers will be Brao, Chuma Hill, Alberto Massaggia, Patricia Martin, Andrea Milana, and Lorenzo Colangeli.
RELATED: Wolverine's Family Tree — Explained
Basic Instinct Continues with Catherine Tramell's Story in New Comic Series
Described as a "continuation of the Catherine Tramell story," the noir adaptation wants to extend the legacy of a film that ignited intense debates in the 1990s. Directed by Verhoeven and penned by Joe Eszterhas, the film's production was marred by protests and clashes between the director and writer.
The 1992 Basic Instinct's storyline, developed by Eszterhas, revolved around the murder investigation of a retired rock star, Johnny Boz, in San Francisco. The crime eerily resembles a scene from a novel written by Tramell, Boz's girlfriend, making her the prime suspect. As the detective dove deeper, he uncovered Tramell's connection with other murderers, casting doubts over her innocence. The role of Trammell was particularly iconic, with Stone's casting coming after several actresses rejected the role. Her provocative performance became one of the defining elements of the film.
This new comic series aims to revive and expand upon the themes and mysteries that made Basic Instinct a cultural phenomenon. Through the fusion of Del Rey's distinctive artistry and a plot that captures the essence of the original thriller, Sumerian Comics is set to deliver a fresh take on a classic story that still resonates with audiences today.
Basic Instinct #1 will be released in comic book stores and online on Nov 1.
Source: Deadline