Snoop Dogg Pictured With Blunt In Hand Days After 'Quitting Smoking'
It's true – the godfather of marijuana cannot stay away!
Just days after he announced he was "done smoking," Snoop Dogg posted a photo with a blunt in his hand, seemingly going back to his weed-smoking days.
"After much consideration & conversation with my family, I've decided to give up smoke. Please respect my privacy at this time," Snoop Dogg posted on social media a few days ago. It was later revealed that he was actually just partnering with a smokeless fire pit company.
Now, the "Drop It Like It's Hot" rapper posted a photo on social media, of him holding a blunt.
Snoop Dogg Already 'Goes Back' To Smoking Weed
Now that the rapper is back to smoking, many of his fans are also back to smoking. "I quit smoking because of you. Now I'm going to go back to basics," one of his followers wrote.
"I knew it I can't stop either," another wrote.
The black and white photo showed Snoop's right hand with a blunt in between his two fingers. He looks to be sitting on a couch, relaxing in a pair of sweatpants.
A few days ago, Snoop Dogg released his promotional video, announcing, "I'm givin' up smoke. I know what you're thinkin', 'Snoop, smoke is kinda your whole thing!' But I'm done with it. Done with the coughing and my clothes smelling all sticky icky. I'm going smokeless." He was referring to the Solo Stove fire pit, which went on sale at 4:20 on Monday.
"The DOGGFATHER ladies & gentlemen," one of Snoop's followers expressed in the comments section.
Another fan pointed out, "Meek Mill is gonna come back to smoking again after this." As The Blast previously reported, Meek Mill hopped on the Snoop "no smoking" trend just moments after Snoop announced he was quitting. Meek Mill took to social media to make his announcement, writing, "Ima [quit] once I go cold in Dubai… Snoop start the no smoking challenge we gone follow up!"
"It's not healthy for me!" Meek Mill added.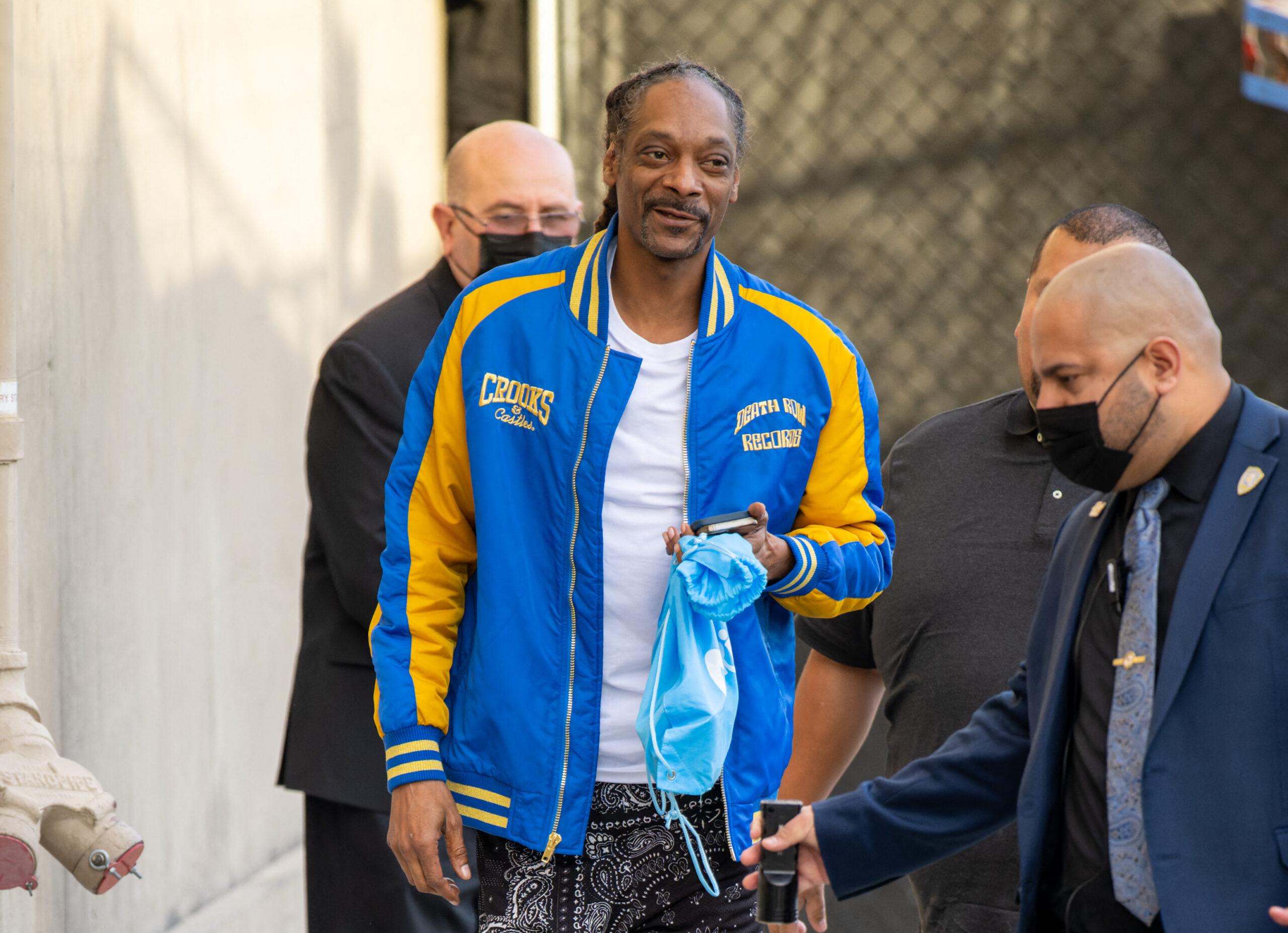 Another one of Snoop's fans also mentioned Meek Mill in their comment, writing, "Meek I bet not see ya wit no gas on god."
MMA star Conor McGregor commented, "Haha yes we got em' good snoop!! Smokey stoves, get yours today, I'm the owner @forgedirishstout @properwhiskey @tidlsport."
The Blast previously reported, Ranagade PerRana, Snoop's personal joint roller, stated that she had rolled "over 450,000" joints for the West Coast rapper and that he consumes approximately "half a pound a day, which is 75 to 150 joints."